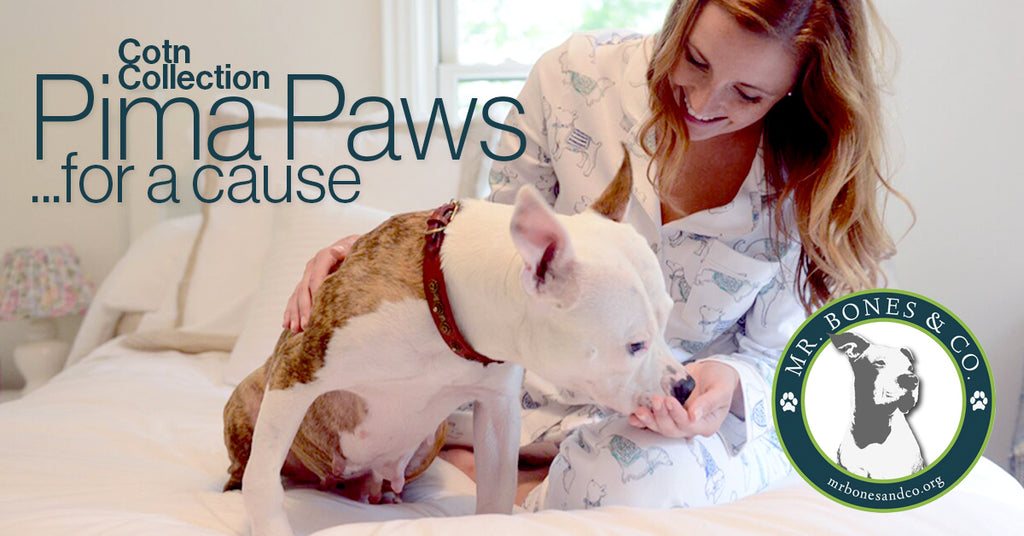 Penny My husband and I had pit bull mix for 10 years, in that time the advocacy for pit bull type dogs gained an incredible amount of awareness.  We of course were following the movement of the breed on various social media platforms. Unfortunately we lost our Twiggy in December, and it was incredibly difficult, and a very big shock.  I thought that it might be easier to get over the loss if I stopped following all dogs online, but I came across Mr. Bones & Co. through their incredible story of the rescue, and life saving measures for an...
---

You can be automatically entered into our random drawing for a $100 Visa gift card by simply making a purchase on the cotncollection.com website from May 4 to May 15, 2017. Every customer who purchases an item by midnight on 5/15/2017 will be eligible to win. Winner will be drawn at random and notified by email.
---
NYNOW is the twice-yearly market for everything home, lifestyle & gift. We love participating in this market because it is in our NYC home! For the next 4 days we will be showing new items from our Fall/Holiday 2016 line featuring the Bandanna print, Stripes, and polka dots. We have also added a long awaited men's collection! These items will be available for sale beginning in October, if you see something you love please email us at any time, so we can pre-order it for you! Sales@cotncollection.com
---
We are thrilled to offer our Pima Paws Collection. Great for the dog lover in all of us! This is our newest offering and it makes a perfect Valentine's Day gift for someone special. Made from the same quality 100% pima cotton as all of our products.
---
Cotn Collection is thrilled to launch their new website on February 1. Focused on delivering a simple, easy shopping experience for customers through a clean, minimal design. Browsing the collections has been simplified. Visitors can view more products on a page with the new layout. Product pages feature larger images, giving a clear understanding of the fine details of each item. Many new items have been added to the collection for the relaunch. Finally, the shopping cart features a smooth checkout process with a variety of payment options including PayPal for both members and guests. Owner Meriden Gelb said "We are really focused on providing excellent customer...